September 16th, 2014 by A.C
A couple weeks ago, we were invited down to Vitaminwater's Shinebright Studio at Dray Walk to meet and interview James Lavelle ahead of the talk he was giving as part of Vitaminwater's 'Mentor Sessions'. The Mentor Sessions are aimed at inspiring young creatives and have been running all summer with talks from Rob Da Bank, Jamal Edwards and many others. There was(is?) also a place on offer for one young person to attend a 9 month program at the School for Start-Ups, worth £3,500.
I tried not to go down the predictable Mo Wax line of questioning, and decided instead, to focus on the subject of young start-ups since that was the supposed premise of the Mentor Sessions, of most personal interest to me, and hopefully to James at this point as we had the last slot after a couple hours of back to back interviews.
Here's the long, context-giving, pre-amble to the question I put to him, and in the video is the actual question and his answer to it.
Shouts to Timi, Odessa, Joseph, man like Warren, David Farrell, Mollie and the one James Lavelle.
-
AC: "I imagine by this point in the day you're sick of answering questions about Mo Wax and your own musical career so we've just got a single, long-winded question for you about start-ups in general and the climate for them in London today.
Once I was told i'd be interviewing you today, I re-watched your dunk 23 interview from 2008, I don't know if you remember?.."
JL: "Yeah.. Vaguely"
AC: "Yeah, see I remember those interviews quite vividly because they also featured a few friends and peers of ours, who, at the time, were just a couple of years into their own start-up businesses and already making noise.
Around that time, the, sort of, 05-09 era it seemed starting something for yourself and your friends was very available.  For our generation, we were at the best economic time we've known, the olympic bid had been won and investment as well as interest in all things London was pouring in.
In that era for example, we were able to start BNTL, I was able to start a street-wear brand as an 18 year old and countless other heads in the 'extended family' were starting promising events, brands and websites.
All involved at that time, I think, had grown up on and looked up to your generation, that you referred to as 'The Camo Revolution', and the hang-over from the Stussy World Tribe, A Bathing Ape and the Japanese driven 'collectable element' influence in general.  There was a legacy to uphold, more cultural landmarks for meeting heads, such as Bond, Deal Real, Slammin' Kicks, FWD etc and confidence in the DIY mentality was high.
Since then, due to numerous factors probably, some of this spirit feels to have died. Do It Yourself has been replaced by a sort of 'do it for yourself', advance yourself via selling your talents short for good corporate reference.  Real start-ups have been muscled out by old-money kids' mock-start-ups and many who previously followed the 'custom', 'collectable' or 'limited' sides of fashion are more interested in long-established designer labels and status symbols."
September 15th, 2014 by @ollie_danger
Last Tuesday I was invited by our good friends at Nike to the launch of their Tech Pack '14, they decked out the Vinyl Factory and together with Clothsurgeon and The New British hosted a real slick event.
The Tech Pack itself looks to push forward classic shapes with innovative construction, design and fabric. Each piece definitely looked and felt next level but it was hard to not think 'if it isn't broke then don't fix it'. The simple tracksuit has stood the test of time. And if like me your tracksuit only gets called upon for lounging then this Tech Pack might be a bit extra. BUT if you're a budding athlete (who needs tapered bottoms) then upgrade your game and go pay Nike a visit.
September 12th, 2014 by @jayden158
Since Grime's inception, Jamaican sound system culture has consistently been represented. Prompted by the two posts below, I was reminded of two brilliantly powerful MCs of Jamaican heritage who both voiced the seminal Pum Pum Riddim, versions of which were played heavily within East London's youth clubs of yesteryear.

God's Gift
September 12th, 2014 by ODESSA
Following Timi's 'Return of the Rudeboy's: The London New School' post – It seems fitting to drop this short film from the Red Bull team and Boy Better Know, who in 2012 won the infamous Red Bull Culture Clash. The short see's the BBK boys embark on a journey to the home of sound system culture (Jamaica), where they acquire knowledge from the kings of Dancehall ahead of the 2014 clash where they will be defending their title.
September 12th, 2014 by Timi Two I's
Not gunna try and turn this into a history lesson, but needless to say alot of significant events have happened over the years in regards to British Street culture, and the Music that has come out of the Jamaican cultural influence on it. Dancehall Music, the contemporary street sound of Jamaica today seems to be having it's influence on a British Street sound in London again. A Sound I thought was worth highlighting – An authentic Rudeboy sound.
'Ladbroke Grove Soundsystem (1979) – Rudeboys of the 'Pre-Smiley Culture' Generation'
It's important to shout out Smiley Culture on this particular subject. Smiley wasn't the first British Rudeboy MC. But he was the first to take the British accent in it's slang form, ride it over Reggae in the early 80′s. Which was a groundbreaking move at the time. UK born Reggae MC's weren't using their native tongue, but rather rapping in Patwah. Which was probably a result of an inherited style from their Jamican born Reggae MC predisessors and biggest influences. It was a culturally siginificant point, where similar to some of the most notorious British youth culture movements of the past, like the Mods and the original Skinheads, was the beginning of Jamaican street culture and British street culture being fused to create something special for British music.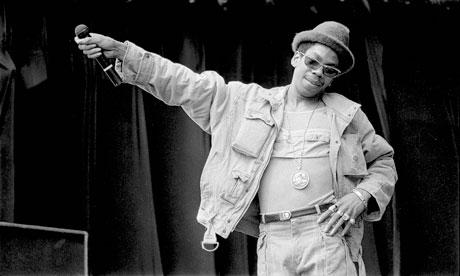 'Smiley Culture – The Innovator'
This quote from the man himself taken from a documentary called 'Ear Say (1984)' gives a brief breakdown of Smiley's own reasoning for why made the music he did:
"The youths of today. The black and whites…you find that alot of them are close together now….and you find alot of coloured children speaking Cockney….That is the main reason i did it. To bring them closer together. You understand me? Knowing the two slangs myself, as slangs and not languages, I just brought them together…"
- Smiley Culture (Ear Say Interview 1984)
Smiley Culture – Cockney Translation (1984)
London, 2011, 27 years on, 27 years into Multiculturalism, 27 years into the influences of global culture, and there is a similar meeting of the two cultures again. In this not too distant time, it was starting to become apparent that some London rapper's were  re-appropriating the Rap style of the time, and as a result, began "bringing together" modern London Slang, with Jamaican music (Dancehall music). In parallel with the street sound in Jamaica. The MC's that started this fusion were in some respects; carving a new path for UK Rap. They were making a conscious decision to move away from exclusively making the heavily US influenced Rap sound and were giving UK Rap a new dimension and new flavour.
'Mavado & The Jamaican Global Invasion'
Mavado, Vybz Kartel and Popcaan were arguably the global ambassador's for the Jamaican street sound of recent years and still are now. Vybz Kartel less so today since he got sent down for some hanous crimes early this year. That aside, on the ground level in 2011 ravers were really into Dancehall…. or Bashment, whatever you wanna call it. The growing popularity of these Dancehall artists and the Dancehall sound was worldwide. London's very own Bashment/Dancehall specialists 'The Heatwave' were also helping to quench the global thirst for the Bashment.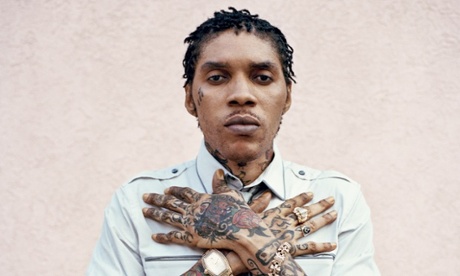 'Vybz Kartel – Lock Down'
Gas Gang (Brixton), Beluga Ice (Hillingdon), Ratlin (Queens Park) and Yung Quincy (Peckham) were some of the first notable London MC's to start making London Rap tracks and freestyles with the Dancehall Music of the period.
Beluga Ice – Gangster City (Popcaan – Gangster City Remix) 2011
Sneakbo, of the notorious Brixton crew 'Gas Gang', along with Ard Adz and Sho Shallow were some of the most prominent younger MC's who were moving away from exclusively doing the popular US style Rap sound. Like Ratlin, Yung Quincy, Beluga Ice and some other London Rappers, their Mixtapes feature remixes of tunes from some of the 'Jamaican Global Street Sound Ambassador's' I metioned before. 'Sneakbo, Political Peak, & JJ – Touch Ah Button (Vybz Kartel Remix)' and 'Adz & Shallow – Thump Her Up (Mavado Remix)' were just a couple stand out tracks from their early Mixtapes that illustrate this emerging dimension of London Rap Music.
'Sneak-to-the-Bo'
In mid 2011 Sneakbo managed to get signed to an Independant record label called 'Play Hard' at the tender age of 18. The results of which, though they introduced him to a wider 'Pop' market, weren't impressive….the Singles his Label were responsible for, singles like 'Wave' and 'Zim Zimma' were absolutely horrific. Electro House-Rap Pop success attempts in their most offensive form. His label 'Play Hard' were definitely not doing there thing on that front….but, Sneakbo's 'underground' releases like 'Warn Them' & 'Peakbo' (featuring Political Peak) were still reasonably be good, credible humble hood anthems. Considering at the time he was still only in his late teens, he was coming with some decent stuff…
Sneakbo – Warn Them (Mavado – Nuh Fraid A Dem Remix) 2011
'Adz & Shallow – A-Town Top Ranking'
"I was young watchin' the Yardie men…now I'm grown war'in the Yardie'dem!"
- Adz (SBTV Ibiza Cypher Feat. Shallow, Sneakbo, Ambush, Timbo & Depz – 2012)
Over the last 3 years cohort Gas Gang members and Angell Town Top-boy's Adz & Shallow have released two mixtapes. Mainly comprising of your standard, less inspiring Rap tunes, but with a few of these naughty Dancehall remixes thrown into each, that for me, are the better tracks and make their mixtape stand out amongst the plethora of samey rap mixtapes about. They elaborate on their reasons for delving into the Dancehall sound in an interview they did for Bang Radio earlier this year.
"If you track back to 07-08 we've been making songs on Jamaican beats….we're from Brixton so there's bare Yardies there init. When we go to a shubz, it's more like the Yardie music playin; We love them Yardie beats and that…so that's what we're about. We just mix the Rap with the Bashment. Try give them something new…"
- Adz (Bang Radio Interview – 2014)
You can really tell when you listen to their tracks it was quite a natural thing. Just being so immersed in Jamaican culture growing up in Brixton. You don't detect a contrived effort on their part to be 'Champions of the New School' or try 'Change the Game', but a humble effort to create something fresh, that they liked on a personal level. If only this was the case for more artists…
Adz & Shallow aren't the hardest out, but they are possibly the realest out. They've got a fresh sound, an abondence of style, integrity and legitimate street credibility. Wrap your ears round this:
Adz & Shallow – Thump Her Up (Mavado – Tump Har Up Remix) 2012
Adz & Shallow went on to swerve just doing the Mavado covers and moved onto creating their own tracks within the parameters of the same Dancehall style. The following track which features UK Bashmemt vocalist K'More (Harrow) on the hook. This ones a percy. A dark track, with all the hood imagery and road talk you get from a straight hoodrap tune, with the extra element of that Bashment rhythm and style giving the song some serious swagger.
Adz & Shallow – Lose My Head ft K'More (2013)
'Yung Quincy & Giggs – Calm'
Yung Quincy, as i mentioned earlier, could be accredited as one of the first to deliver this new sound to the wider masses. Formerly known primarily as DJ Yung Quincy (Dancehall specialist), he's been on the Rap Dancehall fusion from early this decade. His most notable tracks are from his mixtape 'My Music (2012)', but i thought i'd highlight one of his newer tunes. This track from 2013 featuring Ratlin is a further example of the New School fusion.
Yung Quincy – Calm ft Ratlin (2013)
'K'More – North West Newcomer'
"If you'ah local meet me down'ah Social Heatwave de'pon de programme…"
- K'More (Slow Wine 2014)
It's not all doom and gloom with K'More. He's got this one for the gyaldem 'ere. This track needs no introduction…but I'll give it one anyway North West's wickedist Bashment vocalist delivers a seriously sensual slow winer's with this track and displays another dimension to this growing UK Dancehall sound.
Close the curtains and dim the lights, it's gunna get saucy still.
Another Brixton artist, Timbo and his crew STP are also young MC's who are making a contribution to this New Rudeboy sound. Along with STP featuring on the track 'Moving On by Adz & Shallow' earlier this year, Timbo featured on a track by Sneakbo called 'Holiday'. As the title suggests, it's a summer club track and a reeellllatively good one for what it is. I mean, the verses on the part of Sneakbo aren't sayin much. But the intrumental has adequate swagger and Timbo's vocal contributons give the track some extra life. Even Timbo's almost sly West African'esk delivery rolls just as well as your conventional Bashment Yardieman flow. The possibilities could be endless…
'Kyze – SN1′
"Time for the party, rise up my army, I don't ever play when it's time for punani"
- Kyze – Punani Feat. Giggs (2014)
This UK Dancehall sound could be gaining some moderate momentum. Only a month back this summer banger landed. Track entitled 'Punani' (a remix of Baga Worries – Ride De Punany) by Kyze featuring his SN1 Co-d and Hoodrap OG Giggs. A more 'aggressive' winer's this one, as apposed to K'More's slow and sensual approach but its coming from the same place. Kyze must just be a more aggressive guy…
This final selection is another tune that serves as a humble example of the range of this sound. You can keep it hood, do one for the chicks and practically anything inbetween.
In a nutshell, based on how things have developed over the past 3 years, it would seem the real Rudeboys of London have returned to the Dancehall. There's still alot of room for development, but I have a feeling the best is yet to come…
Hang tight Rodney P. Had to give him an honourable mention. One of the realest Rudeboy's of all time:

TEAM UK
September 12th, 2014 by @ollie_danger
Real talk I think 90% of these 'artist re-imagines' or 'artist interpretation' offerings are waste but this from Ads Libitum caught my eye. Taking inspiration from the artwork of Blaxploitation posters of the 70s these new posters mix that provocative imagery with classic hip hop albums.
Check here for more
September 11th, 2014 by @JACCartist
Kaneng Lolang is a rare talent who refuses to be defined, her latest video for Constant Messiah sees her explore the dynamic planes of Burkino Faso with her hypnotic and subversive sounds creating a soundscape which sits with you long after the visuals.
Straddled between the cultural influences of eastern europe and Africa, Kaneng's constant travels pushes her ideas and creative approach towards her musical collaborations to produce somewhat esoteric and unapologetic megawatt audio experiences.
To delve more into Kaneng Lolang's world head to her Tumblr. The album Prey Catch the Hunter is available from Bandcamp
JACC
September 9th, 2014 by ODESSA
September 9th, 2014 by @greg_bntl
Those 12-hour daytime sessions there!

In the meantime…
September 3rd, 2014 by Timi Two I's
As many of you may be aware the Just Jam concert at The Barbican that was cancelled, as a result of pressure on the Venue by the Jakes (on the grounds of 'public safety') back in March this year, has  been rescheduled for the 13th December.  It was good news to hear that Tim & Barry and the other organisers behind the event had managed to overcome the subversive actions of 'The Establishment'.
There has, as you would expect, been a widespread mix of pride and excitement expressed by both the fans and online publications who support the event, the artists and the organisers – It was a feat afterall. Unfortunately from what I've seen, most, if not all, in possibly an absent minded state of euphoria have overlooked a key issue that I think should be addressed.
After first congratulating him on the good news today, I sent Tim (Tim & Barry Tim) a question that hadn't been answered by the respective articles I'd come across, that really should've been. Not just for my own curiosity, but for the benefit of anyone who intends to pursue a similar venture and anyone who may've been curious themselves.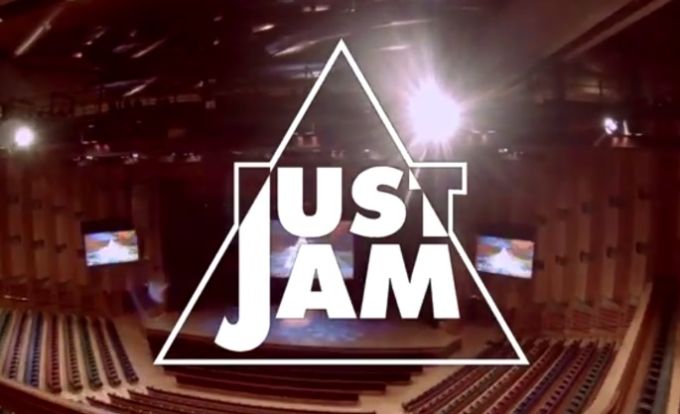 What was done differently in the planning of the event this time around, as apposed to the last, to ensure that it will definitely go ahead? Just Jam and Don't Watch That TV are recognised, credible brands in the London 'Urban' Music scene. So it was abit surprising it happened in the first place. But what's changed? Did the Noisey 696 documentary bring any attention to the Police that their actions were a detriment to the freedom of the Arts in London and were met with some significant public disapproval? Or, were there other external factors that have enabled you to go ahead with the event this time around, with complete confidence that it won't be cancelled by the powers that be?
"In terms of the actual show nothing has changed, other than the fact it has given us a few months to work on creative and technical advancements. The line-up will also reflect that it's nine months later – there going to be a bunch of people from the last event and a bunch of new people to keep it fresh.
You may want to check with the police but, as far as we know, the concert was signed off before the Noissey Film came out so that would be highly unlikely.
Since the cancellation of the last concert everyone involved has been discussing and working to move forward and schedule a new event. Everyone's now really happy it's going ahead."
- Tim
I declined Tim's advice to chat to fed…
It was interesting to find that they had made a deal with The Barbican to reschedule the concert prior to the Noisey 696 documentary surfacing – Since the two were seemingly linked. As some of the acts featured in the documentary were also booked for the concert and the documentary address' the same issue of subversive tactics by the Police towards 'Urban' music (Grime acts in particular). Needless to say it would seem, at this point atleast, persistence against the pigs pays off. If the Jakes shut your shit down on a dickhead ting, stand your ground and have another crack at it! They'll pop off eventually. They are a bunch of lazy pig's afterall.
Hat's off to the Dont Watch That TV crew, The Barbican and everyone who's been puttin' the work in to make the concert happen in spite of the adversity. It's always good to see people working hard against the odds, for what they believe in.