Not gunna try and turn this into a history lesson, but needless to say alot of significant events have happened over the years in regards to British Street culture, and the Music that has come out of the Jamaican cultural influence on it. Dancehall Music, the contemporary street sound of Jamaica today seems to be having it's influence on a British Street sound in London again. A Sound I thought was worth highlighting – An authentic Rudeboy sound.
Ladbroke Grove Soundsystem (1979) – London Rudeboys of the Pre 'Smiley Culture' Generation.
It's important to shout out Smiley Culture on this particular subject. Smiley wasn't the first British Rudeboy MC. But he was the first to take the British accent in it's slang form, ride it over Reggae in the early 80's. Which was a groundbreaking move at the time. UK born Reggae MC's weren't using their native tongue, but rather rapping in Patwah. Which was probably a result of an inherited style from their Jamican born Reggae MC predisessors and biggest influences. It was a culturally significant point, where similar to some of the most notorious British youth culture movements of the past (like the Mods and the original Skinheads), was the beginning of Jamaican street culture and British street culture being fused to create something special for British music.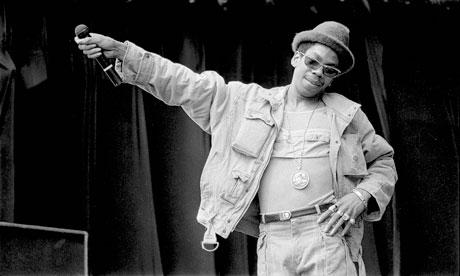 Smiley Culture – The Innovator
This quote from the man himself taken from a documentary called 'Ear Say (1984)' gives a brief breakdown of Smiley's own reasoning for why he performed this way:
"The youths of today. The black and whites…you find that alot of them are close together now….and you find alot of coloured children speaking Cockney….That is the main reason i did it. To bring them closer together. You understand me? Knowing the two slangs myself, as slangs and not languages, I just brought them together…"
– Smiley Culture (Ear Say Interview 1984)
Smiley Culture – Cockney Translation (1984)

2011, 27 years on, 27 year into multi culturalism, 27 years into the influence of globalisation and there is a similar meeting of the two cultures again. In this not too distant period, it was apparent that some London Rappers's had started reappropriating the Rap style of the time and began "bringing together" contemporary Slang with Dancehall music – In parallel with the street sound in Jamaica. The MC's that started this fusion were in some respects; carving a new path for UK Rap. They were making a conscious desicion to move away from exclusively making the heavily US influenced Rap sound and had started giving UK Rap a new dimension and new flavour.

Mavado & The Jamaican Global Invasion
Mavado, Vybz Kartel and Popcaan were arguably the global ambassador's for the Jamaican street sound of recent years and still are now. Vybz Kartel less so today since he got sent down for some hanous crimes early this year. That aside, on the ground level in 2011 ravers were really into Dancehall…. or Bashment, whatever you wanna call it. The growing popularity of these Dancehall artists and the Dancehall sound was worldwide. London's very own Bashment/Dancehall specialists 'The Heatwave' were also helping to quench the global thirst for the Bashment.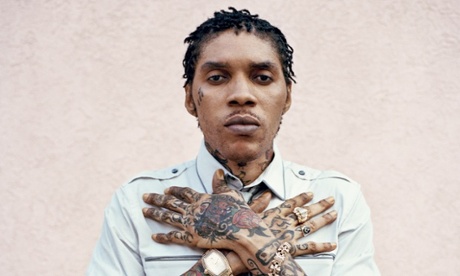 'Vybz Kartel – Lock Down'
Gas Gang (Brixton), Beluga Ice (Hillingdon), Ratlin (Queens Park) and Yung Quincy (Peckham) were some of the first notable London MC's to start making London Rap tracks and freestyles with the Dancehall Music of the period.
Beluga Ice – Gangster City (Popcaan – Gangster City Remix) 2011

Sneakbo, of the notorious Brixton crew 'Gas Gang', along with Ard Adz and Sho Shallow + close friend from the ends Political Peak (Straight Cash) were some of the most prominent younger MC's who were moving away from exclusively doing the popular US style Rap sound.
Like Ratlin, Yung Quincy, Beluga Ice and some other London Rappers, their Mixtapes feature remixes of tunes from some of the 'Jamaican Global Street Sound Ambassador's' I metioned before. 'Sneakbo, Political Peak, & JJ – Touch Ah Button (Vybz Kartel Remix)' and 'Adz & Shallow – Thump Her Up (Mavado Remix)' were just a couple stand out tracks from their early Mixtapes that illustrate this emerging dimension of London Rap Music.

'Sneak-to-the-bo'
In mid 2011 Sneakbo managed to get signed to an Independant record label called 'Play Hard' at the tender age of 18. The results of which, though they introduced him to a wider 'Pop' market, weren't impressive….the Singles his Label were responsible for, singles like 'Wave' and 'Zim Zimma' were absolutely horrific. Electro House-Rap Pop success attempts in their most offensive form. That being said, Sneakbo's 'underground' releases like 'Warn Them' & 'Peakbo' (featuring Political Peak) were still reasonably be good, credible hood anthems. Considering at the time he was still only in his late teens, he was coming with some decent stuff…
Sneakbo – Warn Them (Mavado – Nuh Fraid A Dem Remix) 2011

Adz & Shallow

"I was young watchin' the Yardie men…now I'm grown war'in the Yardie'dem!"
– Adz (SBTV Ibiza Cypher Feat. Shallow, Sneakbo, Ambush, Timbo & Depz – 2012)
Over the last 3 years cohort Gas Gang members and Angell Town Top-boy's Adz & Shallow have released two mixtapes. Mainly comprising of your standard, less inspiring Rap tunes, but with a few of these naughty Dancehall remixes thrown into each, that for me, are the better tracks and make their mixtape stand out amongst the plethora of samey rap mixtapes about.
They elaborate on their reasons for delving into the Dancehall sound in an interview they did for Bang Radio earlier this year. When asked about their reasons for delving into Dancehall Adz explains:
"If you track back to 07-08 we've been making songs on Jamaican beats….we're from Brixton so there's bare Yardies there init. When we go to a shubz, it's more like the Yardie music playin; We love them Yardie beats and that. So that's what we're about. We just mix the Rap with the Bashment. Try give them something new…"
– Adz (Bang Radio Interview – 2014)
You can really tell when you listen to their tracks it was quite a natural thing. A result of being so immersed in Jamaican culture growing up in Brixton. You don't detect a contrived effort on their parts to be Champions of the New School or try 'change the game', but a humble effort to create something fresh that they liked on a personal level. If only this was the case for more artists…
Adz & Shallow aren't the hardest out, but they are possibly the realest out. They've got a fresh sound, an abondence of style, integrity and legitimate street credibility. Wrap your ears round this:
Adz & Shallow – Thump Her Up (Mavado – Tump Har Up Remix) 2012

Adz & Shallow went on to swerve just doing the Mavado covers and moved onto creating their own tracks within the parameters of the same Dancehall style. The following track which features UK Bashmemt vocalist K'More (Harrow) on the hook. This ones a perc. A dark track, with all the hood imagery and road talk you get from a straight hoodrap tune, with the extra element of that Bashment rhythm and style giving the song some serious swagger.
Adz & Shallow – Lose My Head ft K'More (2013)

K'More
"If you'ah local meet me doen'ah Social Heatwave de'pon de programme…"
– K'More (Slow Wine 2014)
It's not all doom and gloom with K'More. He's got this one for the gyaldem 'ere. This track needs no introduction…but I'll give it one anyway North West's wickedist Bashment vocalist delivers a seriously sensual slow winer's on this track and displays another dimension to this growing UK Dancehall sound.
So close the curtains and dim the lights coz it's gunna get saucy…
K'More – Slow Wine (2014)

Yung Quincy & Giggs
Yung Quincy, as i mentioned earlier, could be accredited as one of the first to deliver this new sound to the wider masses. Formerly known primarily as DJ Yung Quincy (Dancehall specialist), he's been on the Rap Dancehall fusion from early this decade. His most notable tracks are from his mixtape 'My Music (2012)', but i thought i'd highlight one of his newer tunes. This track from earlier this year is a further example of the New School fusion that is starting to take shape.
Yung Quincy – Calm Feat Ratlin (2014)

Another Brixton artist, Timbo and his crew STP are also young MC's who are making a contribution to this New Rudeboy sound. A couple month ago Timbo featured on a track by Sneakbo called 'Holiday'. As the title sugests, it's a summer club track and a reeellllatively good one at that. I mean, the verses on the part of Sneakbo aren't sayin much. But the intrumental has adequate swagger and Timbo's vocal contributions give the track some extra life.
'Holiday' is another tune that serves as a humble example of the range of this sound.You can keep it hood, do one for the chicks and practically anything inbetween (just so long as it retains that Dancehall quality). Even Timbo's almost West African'esk delivery works just aswell as your conventional Bashment Yardie flow; The possibilities could be endless…
Sneakbo – Holiday ft Timbo (2014)

Kyze – SN1
This UK Dancehall sound could be gaining some moderate momentum. Only a month back this Summer banger landed. Track entitled 'Punani' by Kyze featuring his SN1 Co-d and Hoodrap OG 'Giggs'; The tide may be changing. Hopefully we'll see less hoodrappers turning to bait house instrumentals or gimmicky trap tracks to get there tunes in the clubs and the voices heard.
Kyze – Punani ft Giggs (2014)

In a nutshell, based on how things have developed over the past 3 years, it would seem the real Rudeboys of London have returned to the Dancehall. There's still alot of room for development, but I reckon the best is definitely yet to come…
Hang tight Rodney P. Had to give him an honourable mention. One of the realest Rudeboy's of all time:
Rodney P – Nice Up