May 22nd, 2013 by @TIMZEDBNTL
I am pleased to announce, DVA records newest member, and me old chum 'Joss Ryan', will also be performing at the 'TIMZED AND CHUMS' party @ Peckham Palais THIS SATURDAY. Delivering that Jazzed out, smooth, yet Grimey UK bass fusion for your sonic pleasure.
His track 'Girls, which was premiered on the DVA NTS show a little while back, is now available for free download. Check it out below.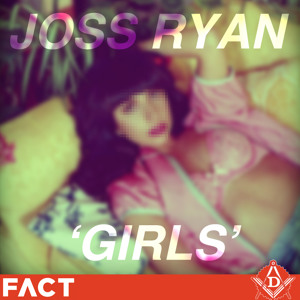 Oh, and speaking of girls, its now ladies free till 11:30 – Spread the word, and spread abit'a love while your at it.
#TIMZEDANDCHUMS – THIS SATURDAY
May 22nd, 2013 by @nick1lewis1
This looks decent, Ben Wheatley is destined for big things.
May 22nd, 2013 by NoahZeeny
Done London's new drop is fresh for the summer. This drop is limited to 50 pieces per print and have been selling fast. Done have done got a new website, where you can cop your self a tee and rep the lines you roll along. My personal favorite would have to be the Victoria line tee, best line too!

Click HERE to go to the site.
Go like the DONE FB
All photos taken by BNTL's very own Matt Benson
May 22nd, 2013 by @misterlego
That new new hype! Stream below or download here.
May 22nd, 2013 by @misterlego
My brother from another, ItsNate returns with some of that good stuff for your ears (pause). Enlisting the services of Piff Gang's own Milkavelli, the two spitters jump on some badman production by the one and only Sumgii.
I mess with this track hard, so make sure you press that play button.
May 21st, 2013 by @ollie_danger
May 21st, 2013 by @TIMZEDBNTL
Interview number 4 in the 'TIMZED AND CHUMS' insight series, with Funkystepz selecta Maxsin.
#4 – Three funked up mother funkers - Funkystepz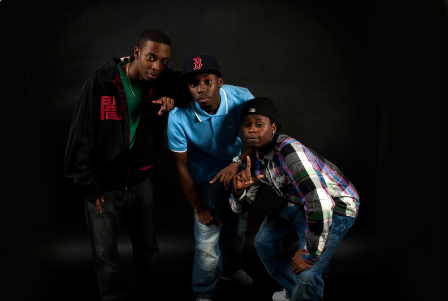 Names:
Renay, Stimpy (Remember Ren and Stimpy the show) & Maxsin

Where are you living these days?
London, but we all live in different areas.

Describe the music you play right now? Has it changed much over the past year or so?
I would say it more varied compared to before. I play I play mainly Bass, House and Funky but fit in some trap, grime, garage, hip hop & jungle if I can.
Name a couple tracks that you've been regularly play in your set's this year?
Funkystepz tracks of course but I'll say AC Slater – Little Cronic

Braits – Fever

Sky Juice – Lick it back

What was the first tune of the last set you played?
Justin Timberlake – Suit & Tie (Julio Bashmore Mix) that's my start up tune depending on the crowd and how I feel.

If not that track, I will start off with 'Funkystepz – Vice Versa'
What you got going on right now?
Got a release called Amsterdam on French label Moveltraxx which came out on the 20thMay

And also got a instrumental EP coming out in June. We got a Single called Bring Me Back featuring Lauren Mason coming out in July too. So loads of music.
Aside from music, what is essential to a good party?
Good people, good company. I'm sure Renay and Stimpy will say "being drunk and good alcohol" but I don't drink.

What was the best party you've ever been to, and why?
At Fabric it was Forward vs Rinse it was amazing must have been like 2 years ago. The music and vibes was out of this world it was ram packed. I djed at Bestival in isle of wight that is another big highlight and fun.

Drink of choice?
Renay & Stimpy will take anything that will get them drunk! *laughs* As I said, I don't drink, so Lemonade and Lime for me.
 One percy party selection:
Silvio Ecomo & Chuckie – Moombah (Afrojack Mix) never fails me.

But I got a love for Dr Gonzo – Bust 'em Up.

 #TIMZEDANDCHUMS – THIS SATURDAY @ PECKHAM PALAIS
-
-
Funky Throwback:

www.soundcloud.com/funkystepzuk
www.twitter.com/renayfunkystepz
www.twitter.com/stimpfunkystepz
May 21st, 2013 by @misterlego
This Saturday one of my favorite hip hop artists, Jeru The Damaja will be performing live in London. For those not familiar with the gaaaawd Jeru, you should hide your face in ashamed. The man had one of the greatest hip hop albums in the form of the 1994 release "The Sun Rises In The East" buy it here if you don't already own it.
With that said I have the pleasure of offering you two tickets to see the D ORIGINAL alongside The Beatnuts and Afu-Ra.
All you have to do is answer this simple question, who handle the production duties on "The Sun Rises From The East" email answers to – info@misterlego.com
A winner will be picked at random on Friday morning.
Can't be arsed to enter the competition, then your tickets here.
May 21st, 2013 by @misterlego
May 21st, 2013 by @misterlego
Really feeling the art work of, Christopher Silas Neal. Great illustration style and good variation in the way he uses colour. Check out more here.